Karanvir and SHAISHA are going to come back this evening in the lockup reality show and to make the show more fun, Kangana Ranaut has put a condition that if both Karan and SHAISHA go to the left block ie Blue team, then Blue team should have send one of its prisoners to the right block . Will have to be sent to the block ie Orange team and all these conditions are being given to Anjali Arora because this time the blue team won the lockup task and she decided that Anjali would go to the task of Zholghar on her behalf and Kangana first. Gave him a power card.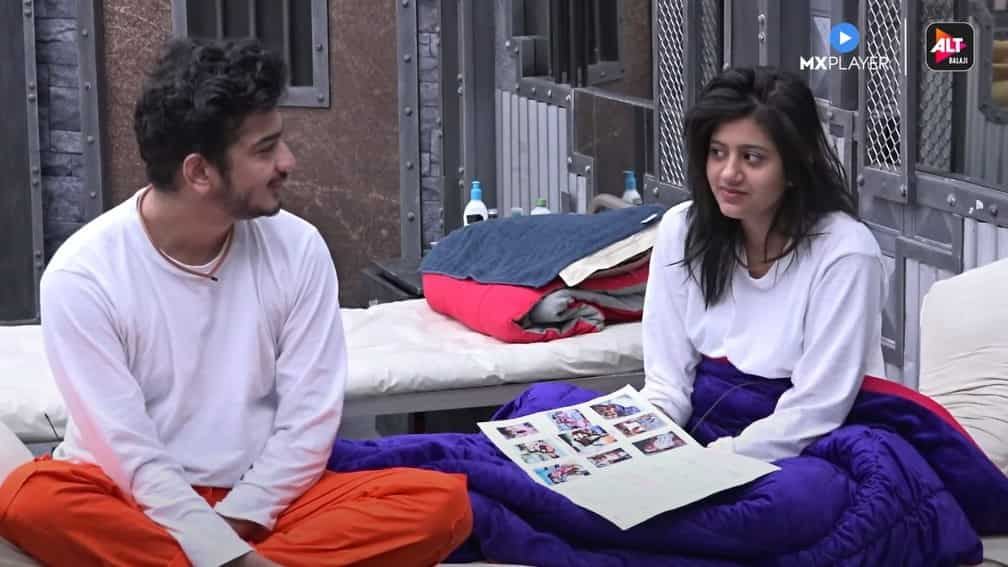 With the help of power card, Anjali can save one prisoner of her block from the chargesheet, in return for which she will have to send a prisoner from her block to another. And in the second condition, Karan and Shaisha can be kept in the left block but for that he will have to send one of his prisoner to another block and that prisoner will choose Kangana herself,
which makes Anjali very difficult because she knows that if she has Keeping both of them in her team, Kangana will send Munawar to the right block according to the game.
आगे की जानकारी के लिए हमारी पोस्ट को फॉलो करते रहे और आप इस शो को देख सकते है ऑल्ट बालाजी की एप् पर और MX प्लेयर पर बिलकुल फ्री और ये दोनों एप्प आपको कोई चार्ज नही करते तो जाओ अभी देखो और पोस्ट अच्छी लगी तो निचे कमेंट जरुर करे |